With just a few details about your project, we can determine whether heat recovery from wastewater is also worthwhile for you. Our form asks for data on your energy needs and the sewer situation. The UHRIG team will also be happy to help you fill it out - just give us a call!
We are your contact.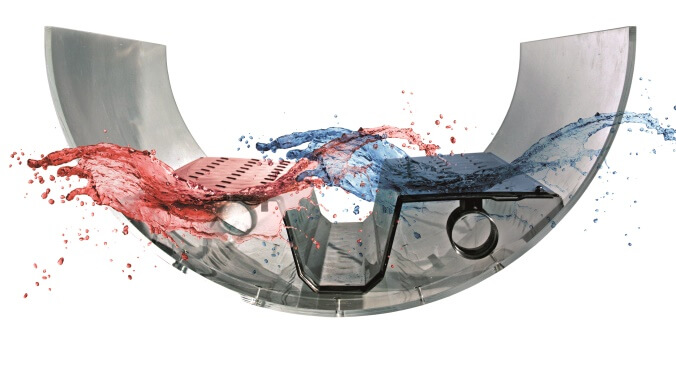 Team Energy from Wastewater
Always there for you
+49 7704 / 806 0
Stephan von Bothmer
Management Board
+49 7704 / 806 48
Are you interested in making an idea a reality with us?
My project: Are you interested in heat recovery from wastewater and have a specific project in mind?

Here it goes on.
Has the idea of heat from wastewater convinced you and would you also like to rely on a sustainable and climate-friendly for of heat generation? Then make the move. In order to check whether wastewater heat recovery is also suitable for your construction or renovation project or your location, a few details must first be clarified in the form of standardised questions. These questions can be divided into three areas: Energy demand, sewer situation and supply. The UHRIG team will also be happy to help you with answering or establishing details. Just give us a call.
Project development heat from wastewater – My project in three steps
My energy needs

What are my energy needs?
Do I also have additional cooling requirements?

My wastewater

Where is the nearest public sewer?
How big is the canal, how much wastewater does it carry and what temperature is it?

My offer

What does heat from wastewater cost in terms of investment and operating costs?
What do I have to do next?
Our form
Simply use our form to answer these questions:
If you have any questions about the required information or do not know where to get information about the sewer situation, just give us a call. The UHRIG team will be happy to help you fill it out and advise you in detail. Send us the completed form. After the first offer, we plan the next steps together with you.
References & Studies
Good reasons to choose Uhrig
Sustainability & Environmental protection
Sustainable and careful action is not just a cliche for us. We make bodies of water clean again and ensure that our groundwater always remains clean.
Experience & Know how
With over 55 years of experience in civil engineering and sewer construction, we know what is important in our complete solutions which are well thought out from start to finish, so that we can hand over a project that is ready for operation.
Innovation & Engagement
There is always an adjustment, that would enable us to do even better with our products. We therefore constantly work on innovations and improvements.
Are you interested in making an idea a reality with us?